City Streets, Group Show - SF
08-20-2010 06:05 am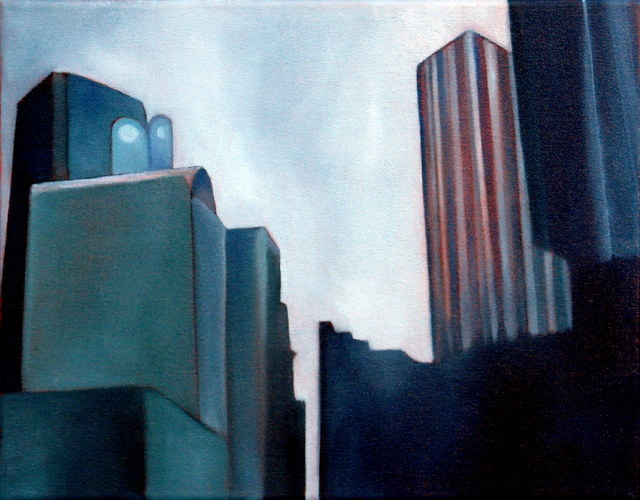 Second Street, 11" x 14", oil on canvas, 2009, P.Araujo
Group Show, San Francisco
CITY STREETS
Urban Views of the Bay Area & Beyond
August 18th - September 12th
Opening: Sunday, August 22nd, 2 - 6pm
STUDIO GALLERY
1815 Polk Street, (between Washington & Jackson)
San Francisco, CA. 94109

City Streets is Studio Gallery's annual survey of urban landscapes of the Bay Area. The pieces in the show provide a view you may not get from your own home, whether of bustling downtown vistas or more peaceful neighborhood corners, bright daylight scenes or the dead of night. The show includes paintings from Lindsey Kustusch, Tae Park, Jeremy Mann, Anna Conti, Juntae Kim, Richard Lindenberg, Scott Grabowski, Marcos Shih, Chris Grassano, Mamie Walters, Heather Burton, Claudia Rilling, Trevor Smith, Heather Capen, Aaron Lawrence, Hilary Mills, Michael Chamberlain, Patricia Araujo and Jonathan Ahn, as well as prints from Alice Gibbons, Toru Sugita, Tsungwei Moo, Proehl Studios and Add Bonn; new drawings from Elizabeth Ashcroft and Sookyi Lee, a large reclaimed tin mosaic from Trevor Meeker, a sculpture from Richard Benbrook and two silkscreened prints with neon from Cat U-Thasoonthorn round out the show.

Marriott Almighty and 33 New Montgomery Clock

---