Reconstructing SoMa, Solo Show
08-23-2008 02:29 pm

Solo Show, RECONSTRUCTING SOMA
A New Series of Paintings and Drawings by Patricia Araujo
DA Arts. 135 Sixth Street, San Francisco
September 1st - 27th, 2006
"San Francisco's Old Emporium building's 2004 renovation involved the elevation of its rotunda 60 feet off the original ground level. While the Old Emporium is being converted into the new West Coast Westfield San Francisco Shopping Centre in September 2006, the rotunda remains inside the building as it has for over 100 years. Without the renovation, the spectacular dome could not be seen from its exterior. Through these series of drawings and paintings, Patricia Araujo unfolds the dome's brief revival."
To read two past reviews from this exhibition at DA Arts, go to:
Architecture for Bloomingdales and DA Arts Paintings Selected for Bloomingdale's Opening

Photo below: At DA Arts. Drawing by Patricia, Elevation
Photo below: During installation week, friends Patti and Paula Cuneo
Photo below: Paula and Patti Cuneo

Photo below: Patricia next to her paintings, Metamorphosis II and Rising.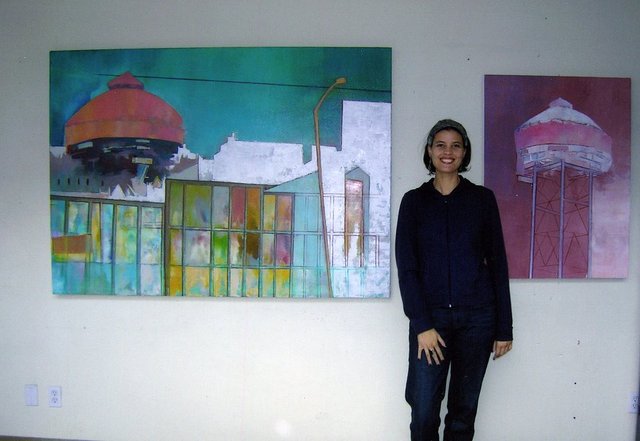 Photo below: Patricia and Patti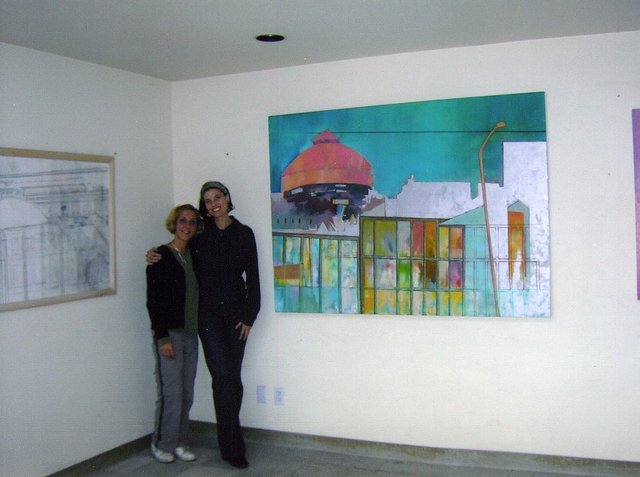 Photo below: View to 6th Street


---