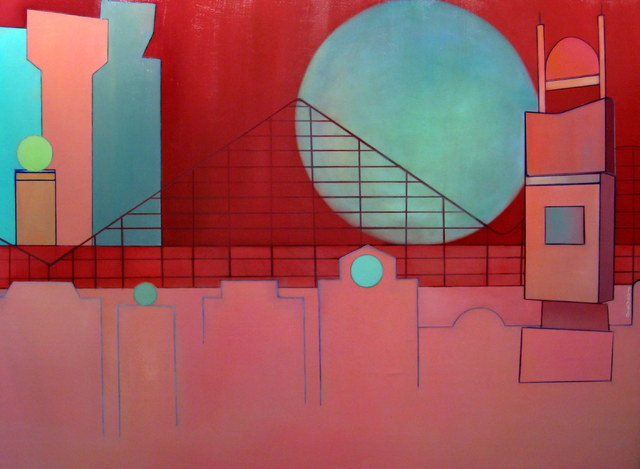 Other Works in this Series: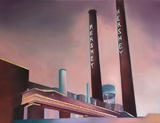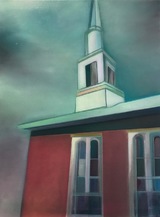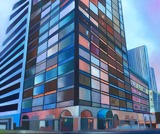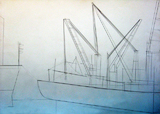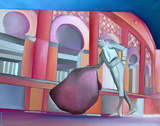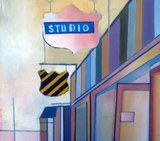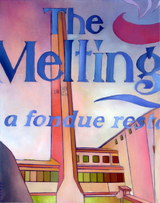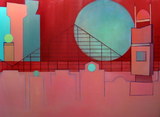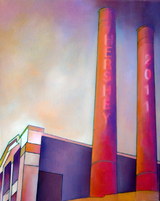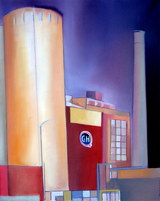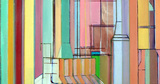 Moonlight Wishes

Size: 36" x 48"
Medium: Oil on panel
Date: 2007
Available



To inquire about this piece, contact Araujo


DESCRIPTION:
A cityscape is set against a curvilinear grid, juxtaposing another facade of buildings. The grid can be read as a bridge, a barrier, life-line, could be a roller-coaster. The entire city is accompanied by the full moon and red sky. Moonlight is also seen in 3 buildings' spheres. Moonlight Wishes welcomes the visitor a new life ride, bringing adventure into the unknown!

This painting was exhibited at Arttitud, in San Francisco, 2012 and is currently on view at the San Francisco Flower Mart.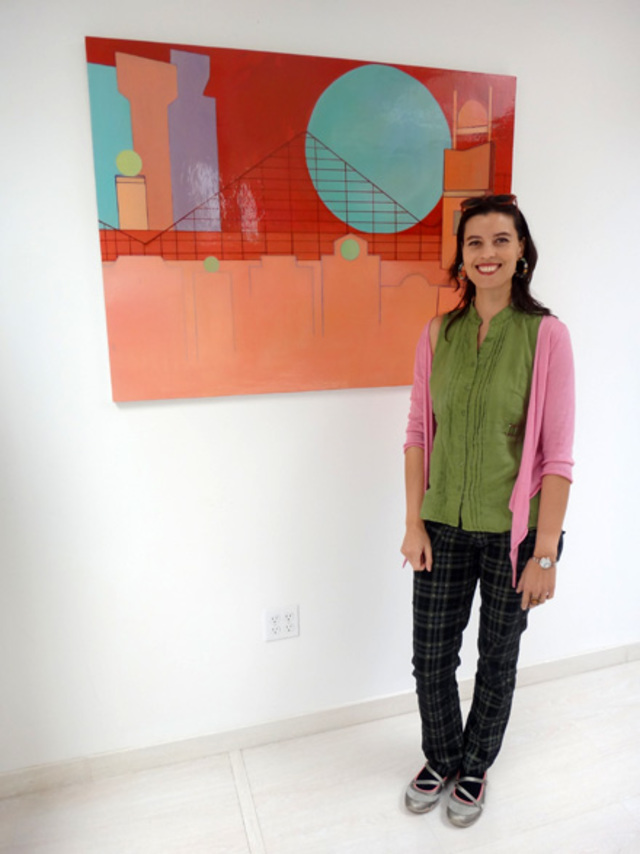 Photo taken at Arttitud, Patricia next to "Moonlight Wishes", 2012.



[ Write a Review for this Work ] [ Return to Gallery ]