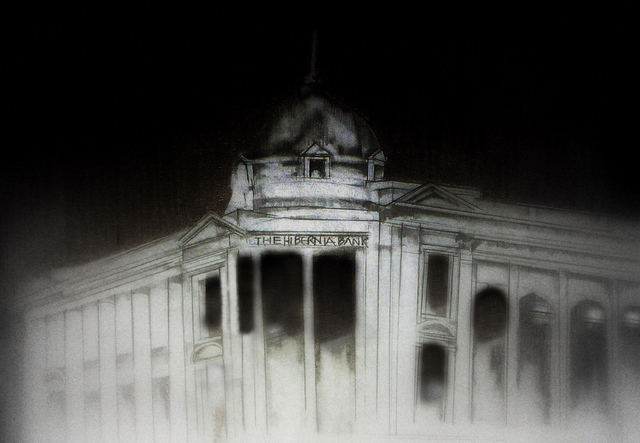 Other Works in this Series: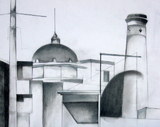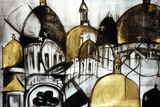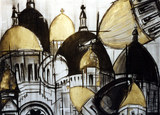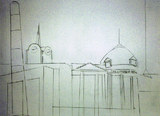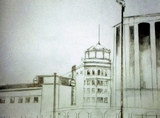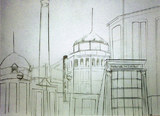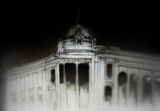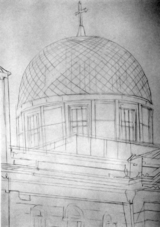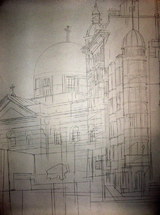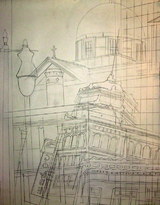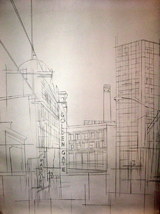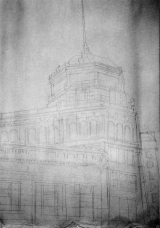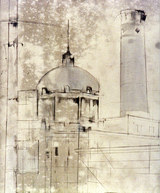 SOMA Series I: Hibernia Bank

Size: 12" x 16"
Medium: Graphite on paper
Date: 2005
Sold



Egg Collection, San Francisco.

Available as reproduction! ONE LEFT!
Fine Art Print of original drawing
Printed on archival paper & signed by the artist, Araujo.
Size: 11" x 16" . Framed (white wooden frame & black matting)
Total dimensions with frame: 19" x 23".
See pic below to view frame. My apologies for the flash glare on photo.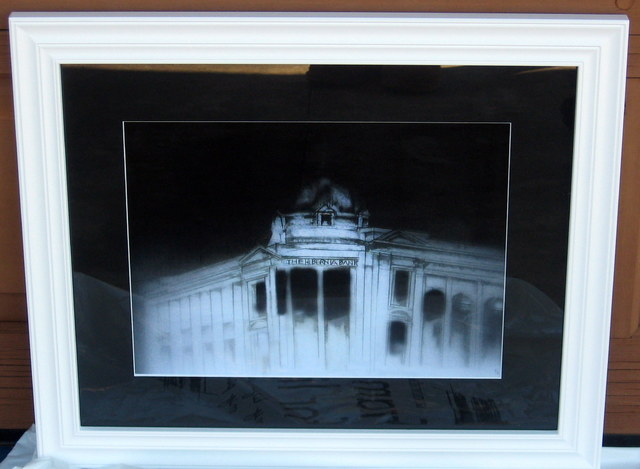 (Price includes frame and shipping in the USA)
Additional cost for International Shipping.
To inquire about this piece, please contact Araujo

DESCRIPTION:
SOMA Series Drawings are derived from particular sites of San Francisco's SOMA neighborhood. Structures that I am confronted by in a daily basis: The Golden Gate Theatre, The Hibernia Bank, the power plant towers of 5th Street, the clock tower of Second and Market Streets, and the infamous building of Furniture and Carpets. These sites embrace a beauty supporting the decayed neighborhood. The Hibernia Bank, at Jones and Market Streets, located at the stretch of Market, one of the saddest sights today, was founded in 1859. It was designed by the beaux-Arts tradition by Albert Pissis, and was considered the most beautiful building in San Francisco. The building was gutted in 1906, then rebuilt, and became the headquarters of the police chief for a time. For over two decades the Hibernia has been closed, and it is completely abandoned. It is a loss for the public not to walk inside and enjoy the beauty it once existed. It is a deserted masterpiece.


My attempt with SOMA SeriesI: Hibernia Bank, is to present the Hibernia Bank in a haunted and silent phase, awaiting for a re-birth.

SOMA Series I: Hibernia Bank was exhibited in 2005 at AR+SPace Gallery's group show titled Ghost Town.
SOMA Series I: Hibernia Bank is featured in Patricia's book entitled, SOMA SEEN, published in 2008



[ Write a Review for this Work ] [ Return to Gallery ]