ART TAKES TIME SQUARE
06-16-2012 11:03 pm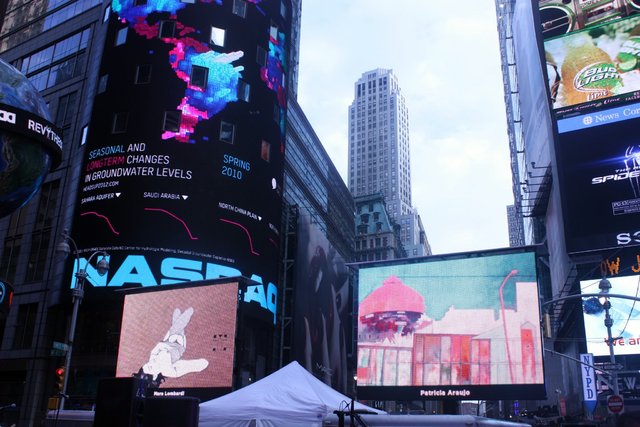 Photo credit: Lee Jacob Hilado, June 18th, 2012. Right Image: "Metamorphosis II" by Patricia Araujo.
My work will be displayed during the upcoming Art Takes Times Square billboard premiere event!

Art Takes Times Square scoured the globe for today's greatest creative talents to identify one artist whose work will be displayed in a massive exhibition on the glittering screens of Times Square. Tens of thousands of artists joined this international phenomenon, contributing works that received over 2 million page views through the course of the competition.

On Monday June 18th, thousands of artists (including myself!) will be featured at Art Takes Times Square billboard premiere.

Working in concert with the Times Square Alliance and Chashama, Artists Wanted has produced this event which celebrates art in Times Square and the launch of See.Me - a new website connecting artists, photographers, designers, filmmakers and musicians to an international audience. With Art Takes Times Square, several of the most iconic video signs in Times Square will be made into an immense display of art and is emblematic of the ambitious projects to come from this new artist platform: See.Me.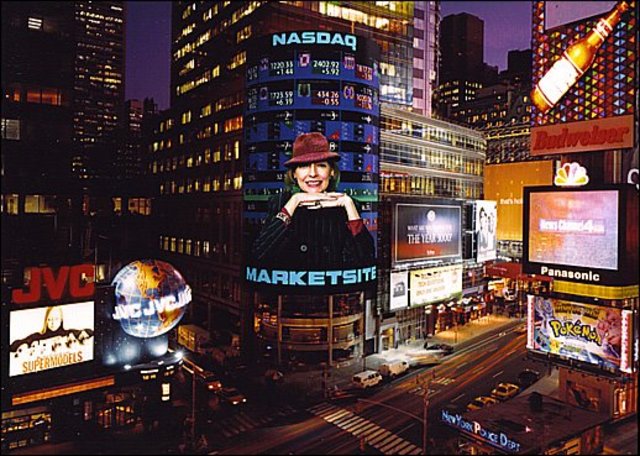 Photo courtesy Artists Wanted


The artworks will be displayed on bright LED screens (9 ft x 12 ft), turning more than a dozen Times Square billboards into digital canvasses, at Broadway and 43rd Street, NY.
My works will be on display sometime between 7:15pm to 7:45pm!
To view my works for this billboard, visit my Artists Wanted page
For more information about this exciting event please visit here
Also, some other exciting news. After reviewing the work of the artists submitted into the Art Takes Times Square competition, the Editorial Committee has chosen one of my pieces to be featured in the upcoming publication, Art Takes Times Square. Out of the tens of thousands of artists who entered the Art Takes Times Square contest, only a select few will appear in this publication. "Metamorphosis II" is featured on page 52.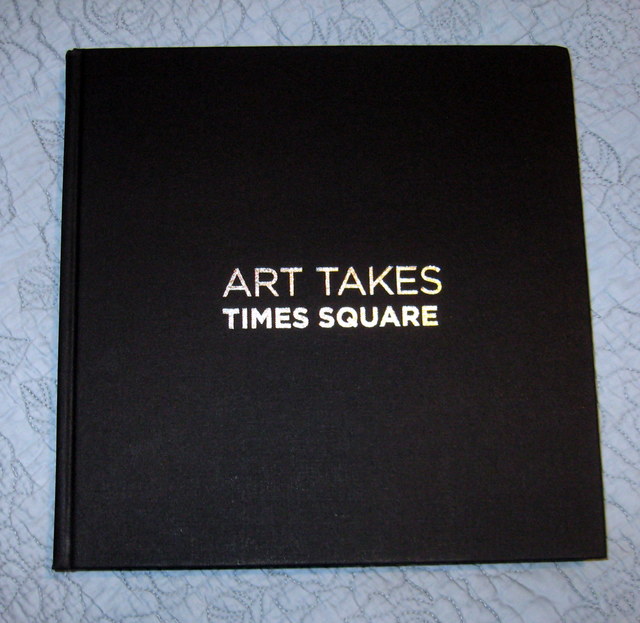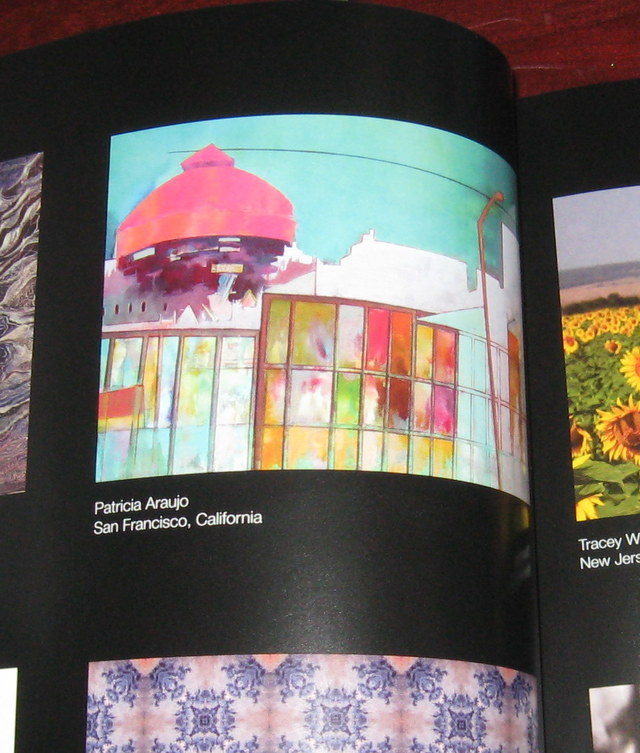 ---

The Times Square Billboard Premier Event

---

Date / Time :
Monday June 18, 2012
7pm - 10:30pm
Location :
Times Square NYC
Broadway between 43rd Street and 44th Street
Special Performance by :
Twin Shadow
RSVP :
Not Required

---

The Art Takes Times Square VIP Party

---

Date / Time :
Monday June 18, 2012
9:30pm - 1am
Location :
144 West 42nd Street
Between Broadway and 6th Avenue
Special Performances by :
AndrewAndrew and Questlove of the Roots / Late Night with Jimmy Fallon
RSVP :
Strongly Recommended
---