MOS Exhibition
04-09-2016 04:49 pm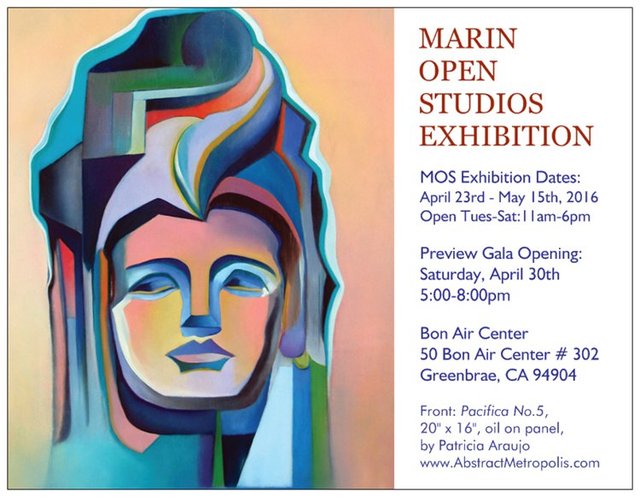 MARIN OPEN STUDIOS EXHIBITION & OPENING PREVIEW GALA
SATURDAY, APRIL 30th

I wish to invite you to "Marin Open Studios Art Exhibit & Preview Gala" to be held on Saturday, April 30th from 5:00 to 8:00pm, located at Bon Air Shopping Centre, 50 Bon Air #302, in Greenbrae, CA 94904. It will be a group show consisting of all the participating artists with Marin Open Studios, and for each artist to showcase one artwork. The exhibit will be held at a temporary gallery space for the duration of this show, which funding for this place has been donated by Andrea Schwartz (Gallery owner of Andrea Schwartz in San Francisco). MOS Exhibition dates run April 23rd to May 15th, 2016. The gallery will be open Tuesday to Saturdays from 11am-6pm. Scroll down to view map for location.
I will be exhibing for the first time, "Pacifica No.5". This is my fifth painting devoted to Pacifica, the 80 foot sculpture that stood at San Francisco's last world's fair, known as "Magic City", or by its official name of "GGIE", which stands for the Golden Gate International Exposition at Treasure Island in 1939 to 1940. I've been fascinated by the architecture and history of San Francisco and in particular by worlds fairs. It is incredible San Francisco hosted 3 World's fairs, although it has been a very long time since the last one, over 75 years ago! It would be very interesting to see how a contemporary world's fair would be here and especially since San Francisco is rapidly changing its new skyline and is home to the world of high tech and innovations.
I continue to paint the changing landscape of the city and GGIE forms part of another series, which express a nostalgia to the past, admiring the architectural wonders of the Art Deco period and meanwhile staying current with my painterly touch, playing with forms and bright colors and ultimately bring more life to these forgotten treasures. To learn more about "Pacifica No.5", please visit here!

I will be in attendance at the opening of MOS Preview Gala on Saturday, April 30th, from 5-8pm. Come see "Pacifica No.5" and view a plethora of original art from Marin artists.
View photos from the opening below!
Below is map for gallery site at Bon Air Shopping Center, 50 Bon Air #320, Greenbrae, CA


PHOTOS FROM THE OPENING: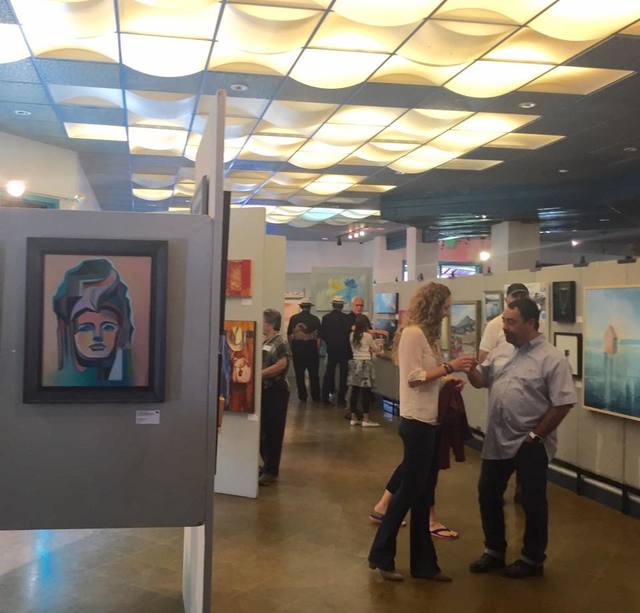 at MOS Gallery Opening, Sat April 30th.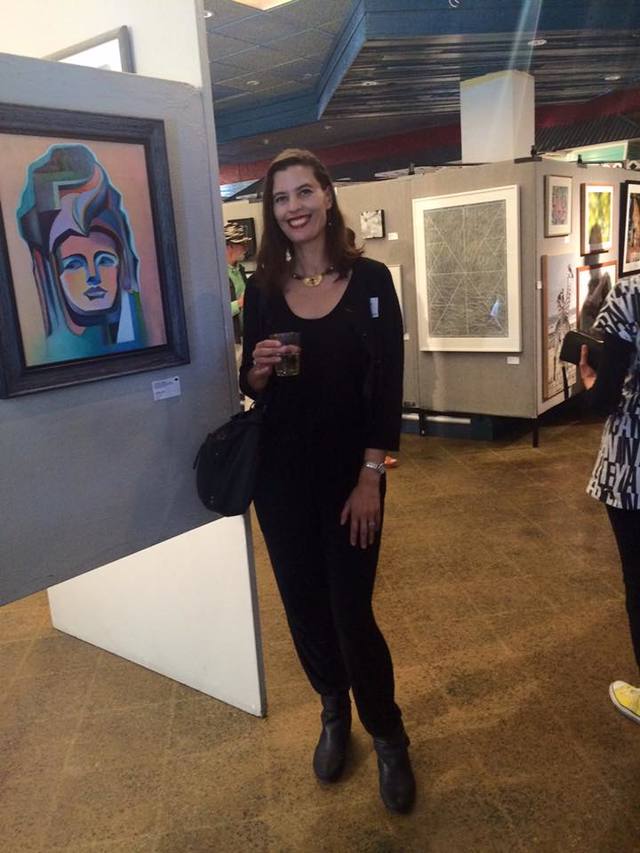 Patricia Araujo next to Pacifica No.5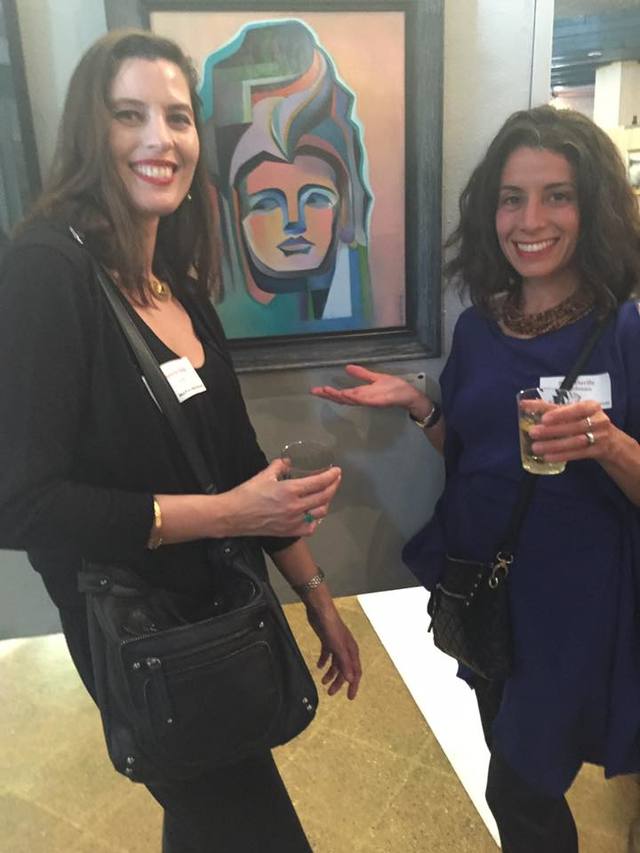 Patricia with Pacifica No.5 and Artist Beth Waldman!
---