CITY STREETS 2014
09-03-2014 09:46 am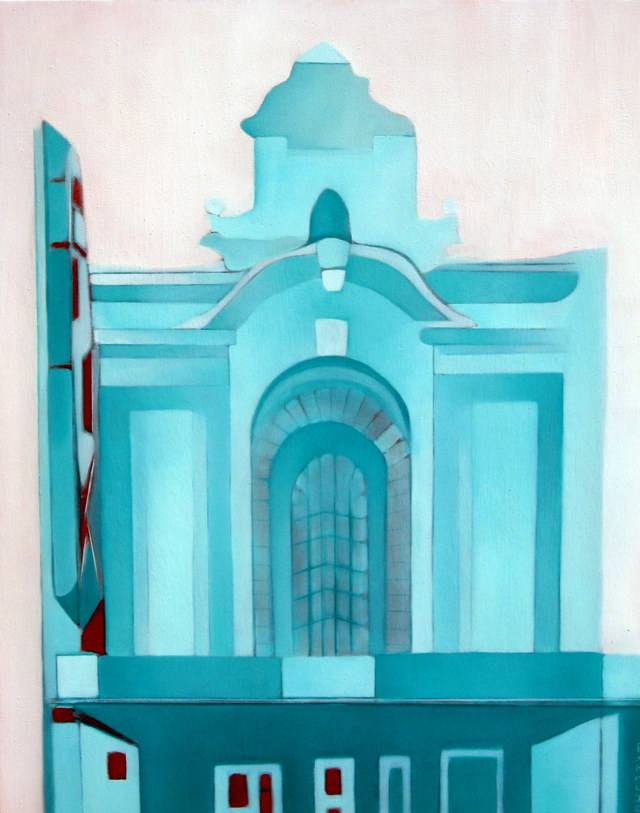 Group Show,

CITY STREETS:
Urban Views of the Bay Area
September 4th - 22nd, 2014
Opening: Sunday, September 7th
1:00 - 6:00pm
STUDIO Gallery
1641 Pacific Avenue (bet Polk & Van Ness)
San Francisco, CA 94109




"City Streets- Urban Views of the Bay Area" group exhibit at STUDIO Gallery is coming up! I'm delighted to share that my painting titled, Fox Theatre II will be included in this show. This will be my 5th year showing with STUDIO Gallery for their annual "City Streets"! STUDIO Gallery has moved to a beautiful new space, located at 1641 Pacific Ave (between Polk & Van Ness). The opening reception will be held on Sunday, September 7th from 1:00-6:00pm. Exhibit runs through September 22nd.

With work from over 40 artists, the show spotlights urban views of San Francisco and the surrounding communities. From gritty loading docks to soaring views of the Golden Gate Bridge, the artists depict scenes of the skyscrapers where we work, the neighborhoods where we live, and the parks where we play. To view complete roster of artists and artworks showing for this exhibition, visit City Streets.

Fox Theatre II, is my second attempt to painting the building facade of San Francisco's forgotten Fox Theatre, originally situated at 1350 Market Street. A city landmark designed by the noted theater architect, Thomas W. Lamb. The Fox was considered the world's finest theatre! It was built in the 1920's by a movie pioneer, William Fox, as a showcase for his films of the Fox Film Corporation along with elaborate stage shows. The Fox was closed and demolished in 1963 due to financial difficulties. Since then, located at this site is the tall Fox Plaza, a high-rise building with offices and apartments.

I was not around to witness the original Fox, but as soon as I saw archives and photos of this theatre, I so wished I had been there. This painting pays tribute to this enchanting landmark, portrayed in a more minimal and abstracted fashion in soft mint green tones.

"City Streets" is one of my favorites themed shows to exhibit as well as for many other attendees, who love architecture of the city and get to see diverse styles of works by a wonderful array of local artists. STUDIO Gallery shall host a lovely reception. Exhibit runs thru Sept 22nd.
Gallery Hours: Monday, Thursday & Friday: 11:00am-7:00pm, Sat & Sun: 11:00am-6:00pm. Tues & Wed by appt only.


---