"REplace..."
03-05-2013 06:57 pm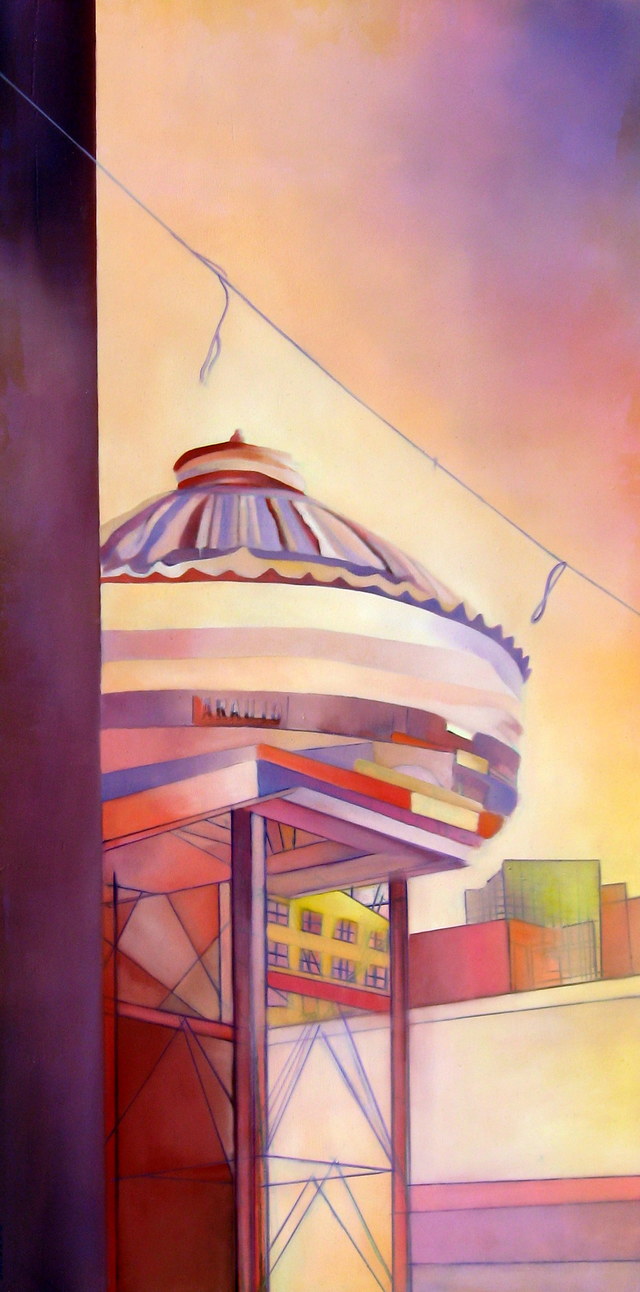 Old Emporium Rising, 50" x 25", oil on panel, by Patricia Araujo, 2012

REplace:
Depictions of Monumental Architecture, Adaptive Reuse, and Industrial Detritus
Supported by PG&E Corporation, the Laborers International Union of North America and the San Francisco Arts Commission
Thursday, March 7th, 6-9PM
Reception for the Artists:
Musical entertainment by Maki-Smith Duo
Exhibit on Display: March 7 - May 5, 2013
The Bayview Opera House is pleased to host this exhibit of historic photos of the old PG&E Hunters Point power plant, subject of much environmental action in the Bayview Hunters Point Community. We are grateful to our exhibit sponsors PG&E Corporation and the Laborers International Union of North America, which represented the workers at the plant and the electricians who helped take it down, for their financial support of this presentation.
We thank Alex Lantsberg, who won a settlement to take these pictures and preserve history. He filed a suit to save the structure from demolition, suggesting creative re-use for the community instead. However, there was such a strong negative image associated with the structure that he yielded to community pressure and instead settled for having these pictures taken that preserve this important piece of the history of 20th century industrialiasm and struggle for environmental justice.

Additional artists have been invited to present their work alongside these historic photos, responding to the larger theme of the exhibit.
Patricia Araujo
Roy Berkowitz
Stacey Carter
Henrik Kam
Irena Kononova
Marissa Rocke
Cecilia Weldon
Ralph Wilson

SoMa artist Patricia Araujo will exhibit works related to the 2004 renovation of the Old Emporium dome and other works inspired by the PG&E steam plants of 6th & Jessie Streets.

Some very quick candid photos from reception:


Above: Photography by Devries
Below: works by Araujo

with Kurt Grimes
---