Abstract Senses
03-30-2017 03:26 pm



ABSTRACT SENSES
1st Thursday Group Art Exhibition with Daylighted
Opening: Thursday, April 6th, 6:00-9:00pm
at the Phoenix Hotel
601 Eddy Street
San Francisco, CA 94109

1st Thursday Art Exhibition at Phoenix Hotel / Chambers Restaurant by Daylighted.

Daylighted presents: "Abstract Senses", poetic abstract paintings.
Visual explorations of imaginary beautiful compositions and shapes combined with geometries.
Group exhibition by: Ramiro Cairo, Boback Emad, Fernando Vieira, Seren Moran, CHELSEA marie DOHERTY and Patricia Araujo.

Promoted by Daylighted, a digital art gallery based in San Francisco with exhibitions all around the world. (www.daylighted.com)

Our exhibitions program utilizes the SmartGalleries. The SmArtGalleries are high resolution, color-corrected digital monitors that display artworks with sharp, vibrant fidelity, and details. Each artist will have their works displayed on one of the digital screens and will feature a varied selection of each artist's creations. Each image seen will rotate approximately every 30 seconds, so it is constantly changing colors and compositions. Mine include from both SoMa/Mid-Market Landmarks and Tomorrowland series.

Free Admission. To register and for more information, please visit event page
Facebook event page!
View candid photos from the opening below!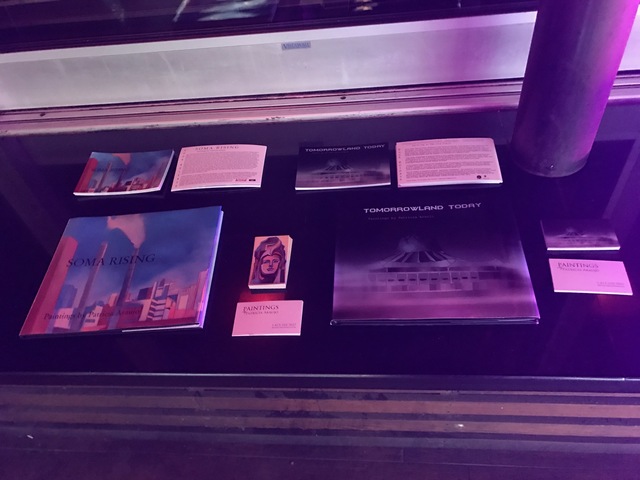 Table display of my books, "SOMA RISING" and "Tomorrowland Today"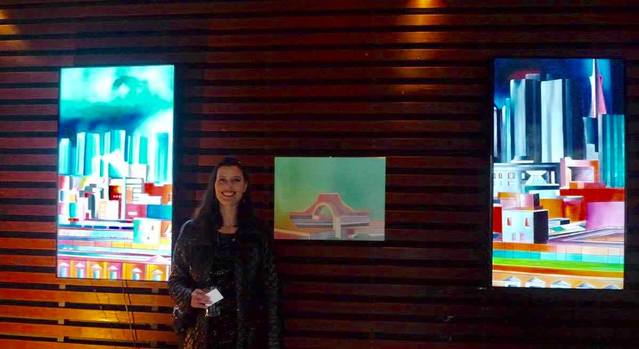 Standing next to my paintings (seen on digital sreens)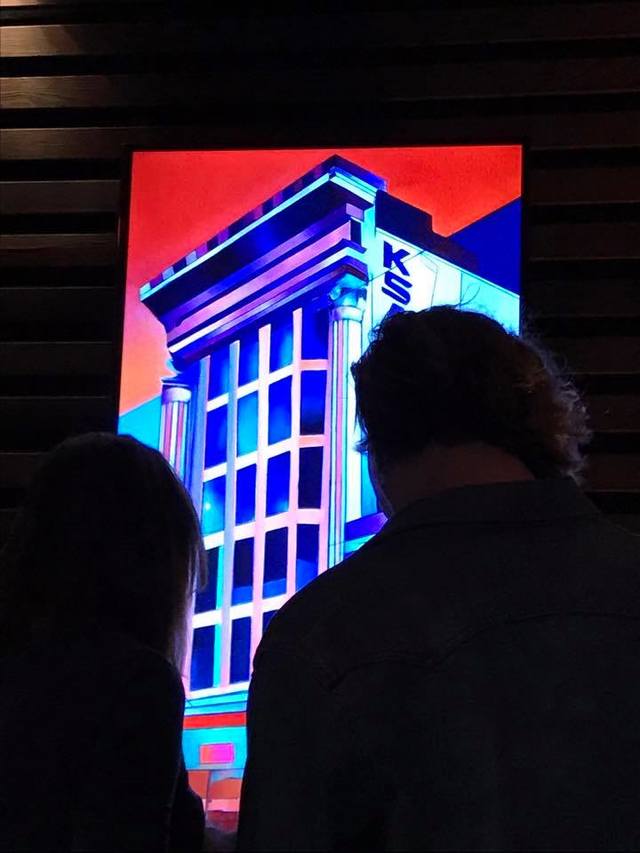 closer look to "Furniture & Carpets" painting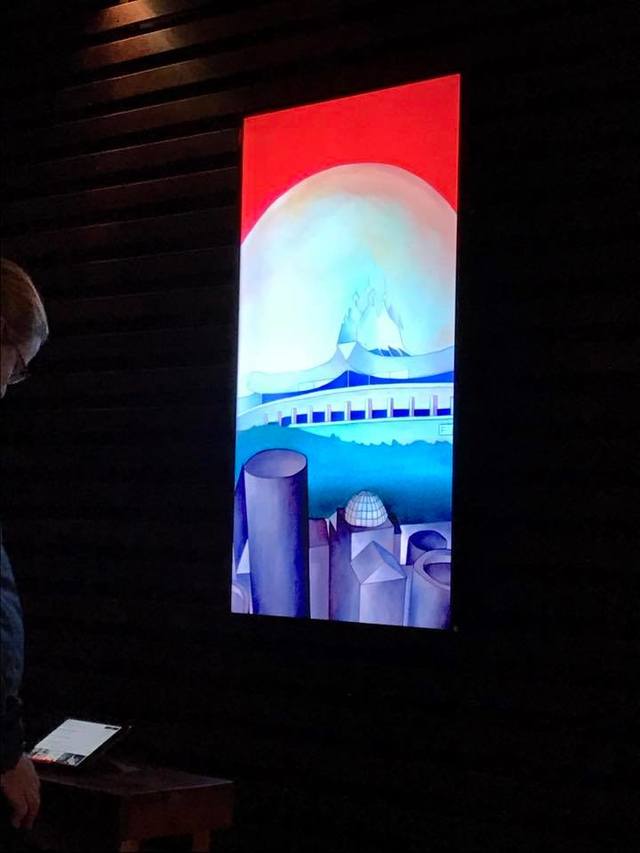 "Dnepr Wonderland"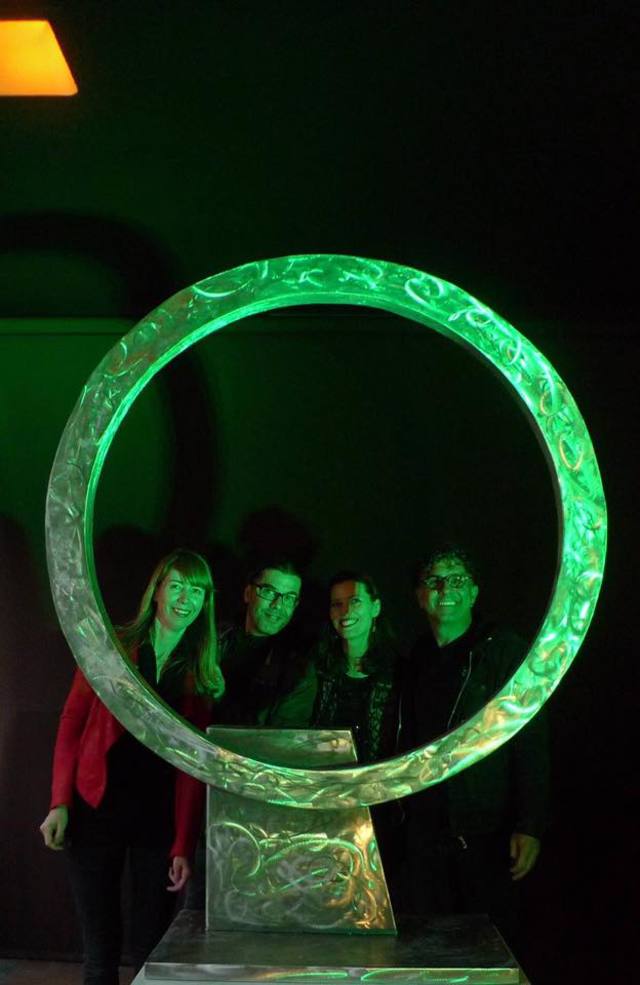 With Betty Bigas, Ramiro Cairo & Boback Emad, standing behind Boback's sculpture.
---